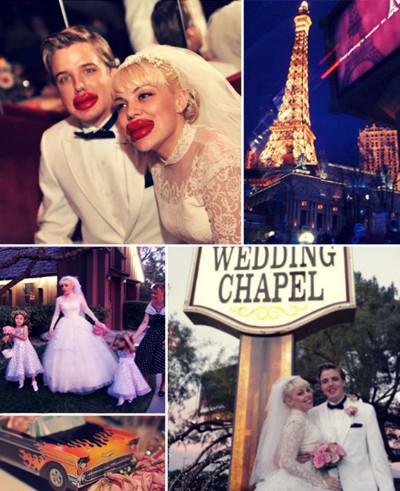 Corina and her husband were married January 8, 2011 (Elvis's birthday!) in Las Vegas, NV. The couple never expected to actually find the church where Elvis and Ann Margret were married at the end of Viva Las Vegas so when they did, and saw that it was still functioning as a wedding chapel, they jumped at the opportunity to be married there.
Corina wore a vintage dress that she bought from a little second hand store in Detroit for $140 (complete with veil!), her inspiration being the 1959 Barbie Doll's wedding set!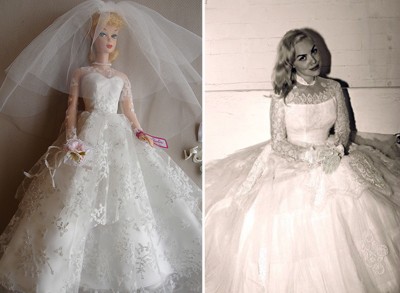 The reception was held inside the Eiffel Tower at the Eiffel Tower Restaurant. They served the most amazing french inspired dinner for the 39 guests followed by a red velvet cake!
Corina's family took care of all the details including the photography which made for a wonderfully intimate and truly homespun occasion!
You can check out Corina's blog
here!